ALL ABOUT
DEWTOPIA 20% ACID NIGHT TREATMENT
Get smoother skin while you sleep and wake up to visibly smaller pores
Wake up in Dewtopia! This 20% acid smoothing serum does some serious glow work while you sleep. Packed with a powerful 20% acid blend (10% AHAs and 10% PHAs), this nightly retexturizing serum renews skin texture to reveal a significantly smoother, renewed, brighter complexion. Plus, it helps replenish skin with birch sap, aloe juice, and cotton water.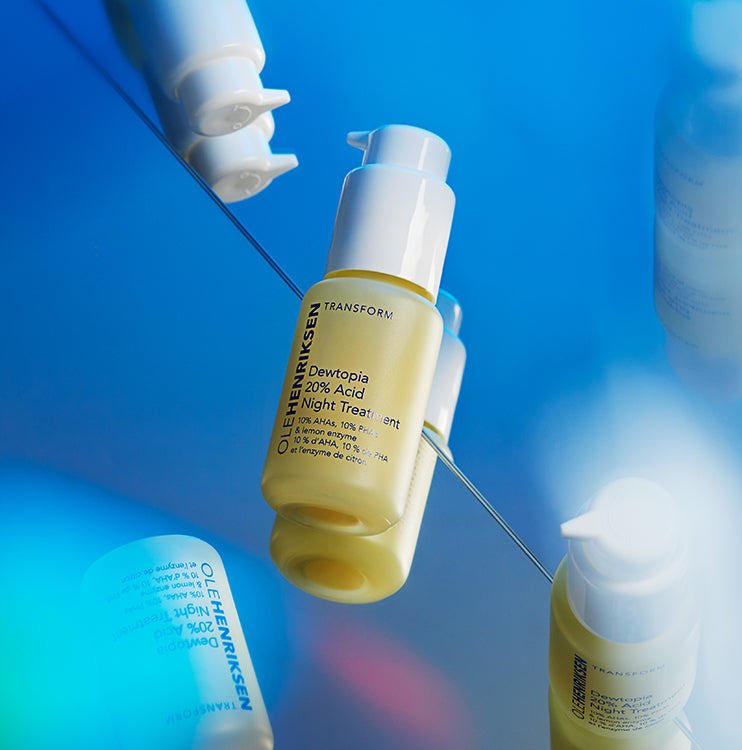 WHAT IS OLE'S BEST SERUM FOR DARK SPOTS AND UNEVEN TEXTURE?
Exfoliating serums with active acids are great for visibly fading dark spots and smoothing out skin texture. Chemical exfoliants, like alpha hydroxy acids and polyhydroxy acids, help loosen and lift dead skin cells and buildup from the surface of the skin. Put simply, they give your skin a boost in clearing the way for fresher, more radiant skin to glow. AHAs like glycolic and lactic acids help to smooth skinby sloughing off uneven, rough textured skin clinging to the outer layer of your skin.
When using chemical exfoliants, it's important to ensure that your skincare contains replenishing and hydrating ingredients to offset any potential dryness that could result from exfoliation. That's why we love Dewtopia 20% Acid Night Treatment. It's packed with exfoliating acids and skin-replenishing aloe juice, birch sap and cotton water.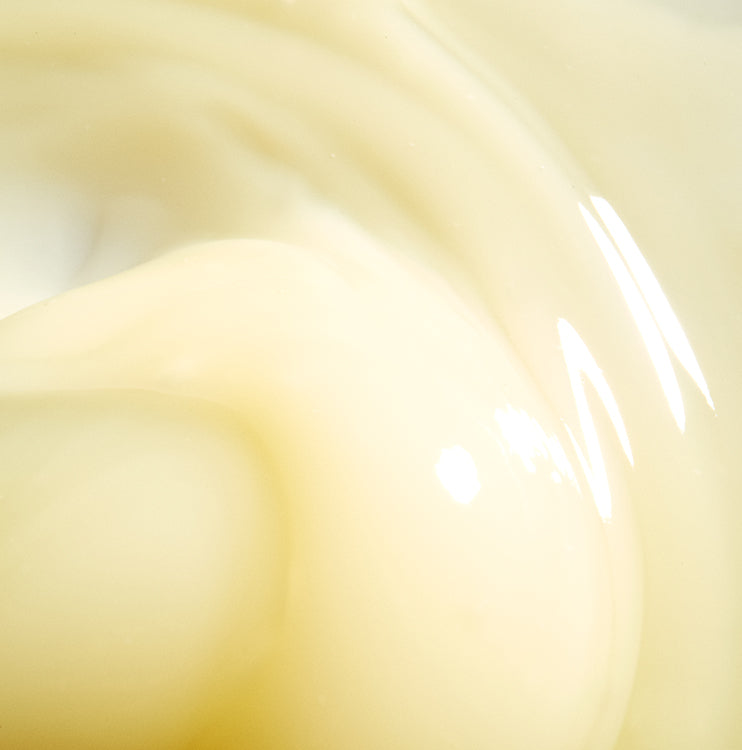 SEE AND FEEL THE INGREDIENTS GET TO WORK
To help brighten skin and reduce the appearance of dark spots, we developed Dewtopia with licorice root extract. This superstar ingredient has been known to visibly fade dark spots by inhibiting tyrosinase (the enzyme that triggers production of melanin/dark spots).
With its clinically formulated roster of powerhouse ingredients, Dewtopia also helps boost elasticity and visibly reduce fine lines and wrinkles.
IS THE TINGLING FEELING NORMAL?
You might feel a mild tingle when applying this smoothing serum—that just lets you know the formula's working! However, it's important not to forget to patch test any new skincare product you bring into your routine to check for irritation.
HOW LONG DOES IT TAKE FOR DEWTOPIA TO WORK?
*In a clinical study of 36 people
AFTER 1 NIGHT
Improves the look of pores
AFTER 1 WEEK
Delivers noticeably brighter skin
AFTER 4 WEEKS
Boosts skin elasticity
Smoothes skin texture
AFTER 8 WEEKS
Improves the look of fine lines and wrinkles by 45%
Evens skin tone
HOW SHOULD I WORK DEWTOPIA INTO MY ROUTINE?
Getting smoother skin is so easy, you can dew it in your sleep. When starting a new skincare product, always patch test on your skin to check for potential irritation. Then, work your way up to using the new product more frequently.
ACID NEWBIE?
Patch test
Start slow!
Begin using once a week at night. Then, work your way up to using 2-3 times a week (at night). Once your skin adjusts, use nightly.
ACID PRO?
Patch test
Start off using 2-3 times a week (at night). Then, work your way up to using nightly.