ALL ABOUT
LEMONADE SMOOTHING SCRUB
Smooth days ahead
When life gives us lemons, we say "thanks!" and put 'em to work. Inspired by the lemon-y sugar goodness of a refreshing glass of lemonade, this face scrub brings life back to dull, rough skin. It instantly retexturizes, polishes and reduces the look of pores through both chemical and physical exfoliation.
ARE FACE SCRUBS BAD FOR YOU?
If you're deep into skincare, you may have heard that face scrubs are bad for your skin. Now, we don't like fear mongering and we like our clinical studies to guide us in our product development. We care about results and listen to our study participants to see what's working for them and what isn't. 
We don't think that scrubs are "bad" for you so long as they are carefully formulated. In our fan-favorite Lemonade Scrub, we use ultra-fine sugar and lemon peel powder to help you gently buff away surface impurities and texture buildup. If you don't feel like massaging your face with this refreshing slushie-textured scrub, you can use it as a leave-on face mask or apply super light pressure when washing your face.  
WHAT IS OLE'S BEST FACE SCRUB FOR SMOOTHING SKIN? 
Lemonade Smoothing Scrub is great for buffing away flaky, rough or dry skin to achieve smooth, soft skin.  
In a 1-day study of 37 people:
- 100% experienced polished & refreshed skin
- 100% felt it clears decongested pores
- 97% noticed visibly smoother skin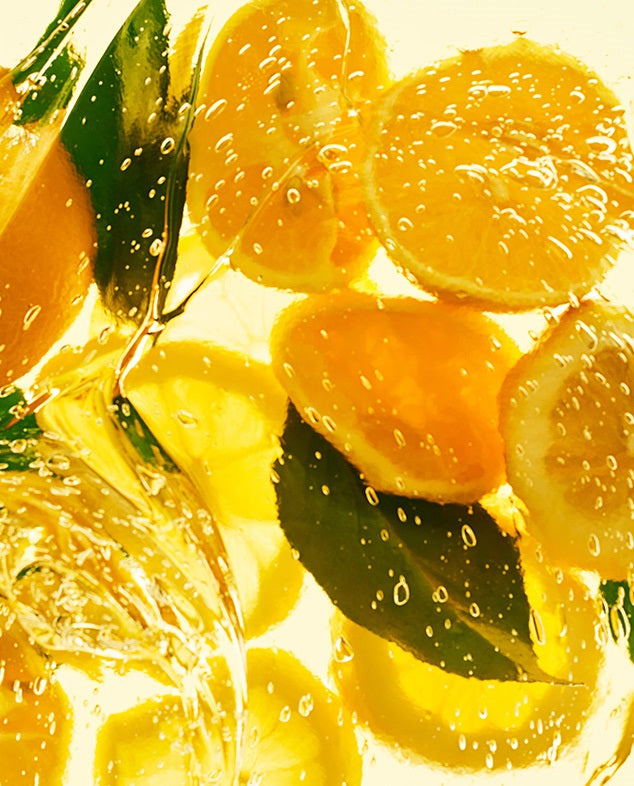 SHOULD I CHEMICALLY OR PHYSICALLY EXFOLIATE? 
With Lemonade Smoothing Scrub, you don't have to choose. This scrub does double duty to retexturize skin through both chemical (AHAs) and physical exfoliation (lemon peel extract and sugar). With high-potency AHAs, it helps dissolve the "glue" keeping dead skin cells hanging on—even after they've overstayed their welcome—and reduce the look of pores. And, with ultra-fine sugar exfoliants, this skin-smoother also provides thorough yet gentle exfoliation action to sweep rough skin away. 
HOW OFTEN SHOULD I EXOLIATE?
We say 2-3 times a week for normal and combination skin, and 1-2 times a week if you're sensitive. Over-exfoliating can cause irritation or—in a cruel twist of fate—lead to more dryness and flaking (you know, the reasons you started exfoliating to begin with). 
WHAT'S IN LEMONADE SMOOTHING SCRUB? 
- 10% AHAs (glycolic and lactic acids) are chemical exfoliants that help even out skin texture.
- Ultra-fine sugar exfoliants and lemon peel extract physically exfoliate and help polish skin. 
- Holy basil and chamomile extracts help soothe and calm skin. 
- Glycerin helps refresh and hydrate skin for a replenishing, non-stripping feel. 
CAN YOU USE LEMONADE SCRUB AS A MASK? 
AS A SCRUB: In a rush or feeling like you could use a face massage? Gently smooth the scrub over your face in gently upward motions, rinse and move onto the rest of your routine. 
AS A MASK: Taking some extra time for a skin-smoothing refresh or self-care moment? Apply a thin layer of this slushie-scrub onto your skin and leave on for 2-5 minutes before rinsing off.